The NRA Refuse To Be A Victim® Course was developed in 1993 by the women of the National Rifle Association of America in response to women nationwide who requested crime prevention and personal safety information. It has since grown into a program for men and women, as many of the subjects are relevant to both.
The seminar includes classroom instruction on a variety of crime prevention strategies, from criminal psychology to automobile crimes to cyber crime. The course provides information about common weaknesses that criminals may take advantage of; and teaches a variety of corrective measures that are practical, inexpensive, and easy to follow. Strategies include home security, carjack avoidance techniques, cyber safety, and use of personal safety devices. (Note: This is not a firearms instruction course, nor does it include instruction in physical combat self-defense.)
Have you ever wondered about using pepper spray but didn't know where to find information and training? Then this is the class for you! The Community OC (Pepper Spray) class (SABRE Personal Safety Academy Civilian Safety Awareness Program) provides a hands-on introduction to the use of OC pepper spray for personal defense. The course utilizes a two-step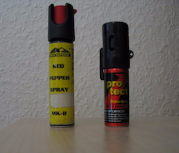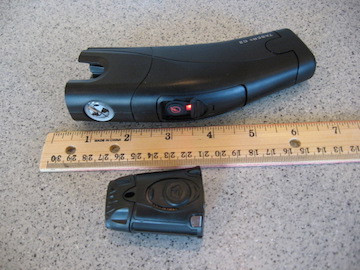 EMERGENCY FIRST AID BASICS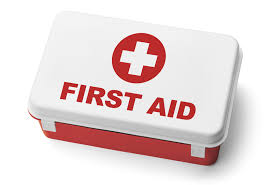 Would you know what to do if a loved one sustained a lacerated artery, sufferered a cardiac arrest or stroke, fractured a femur, experienced a diabetic emergency, was exposed to a significant burn, or went into anaphylactic shock?
Most people are comfortable dealing with minor cuts and scrapes, and some have learned CPR and the Heimlich maneuver, but most would not feel comfortable at all if faced with a severe injury or illness.
The Community Emergency First Aid Basics class (USCCA Emergency First Aid Fundamentals Course format) is for persons who want to become more proficient with their ability to handle such emergencies. The goal of this course is to help you gain the knowledge, confidence, and skill to deal with medical and traumatic emergencies so you can bridge the gap between the emergency and the arrival of EMS. Upon completion of the course, you will be much better prepared to render aid during that most critical time before EMS arrives...and possibly help save a life!
Here are some of the topics that will be covered in the course: Safety Rules, TASER Terminology and Component Parts, TASER Civilian Model Devices, Laws and Regulations, Medical Safety, Physiological/Metabolic Effects, Drawing and Firing Techniques, Proper Deployment, Training Drills, and Maintenance Tips.
Once you complete the course, you'll have a good understanding of how TASER devices work, when and how they can be utilized, and what their effects are. You'll then be able to make a knowledgeable decision as to whether the TASER is right for you!
Have you seen a TASER video online and thought it might be something you could utilize for self-defense? If you didn't know where to start to learn more, you've come to the right place! The Community Civilian TASER class (TASER Self-Defense Civilian Course format) provides an introduction to the use of TASER devices for personal defense. We'll guide you step-by-step through the process of learning how to safely and effectively operate civilian TASER devices for self-protection purposes.
approach to personal safety through Prevention and Protection techniques. Students will learn to apply this approach through classroom learning and practical exercises with inert water-only practice spray canisters.
The various concepts of Prevention that will be presented include: Awareness and Avoidance, Distraction Tactics, Verbal and Physical Escape Techniques, and Drills for Preventing Attacks.
The multiple aspects of Protection that will be presented include: Protection Options; Personal Safety Spray Use (Spray Patterns, Legal/Carry/Home Considerations, Proper Deployment, and Decontamination Procedures).